Specialized Business Centers
Candenza keeps on looking for innovations where others remain conservative. Our goal is to create a different, fresh perspective on the concept of flexible office space, meeting rooms and coworking spaces.
We combine these with all the extra offices services you want.
In our turn-key offices we aim to build a community for organizations in one specific sector. Preferably on a location that perfectly fits with this specific field of interest.
We believe in the power of cohesion. Like-minded souls and ideas can unite entrepreneurs. This is how we want to enforce their collaboration. Combining forces in one building will certainly bring out the best of them.
Candenza Food Stuff
Specialized Business Center for Agri and Food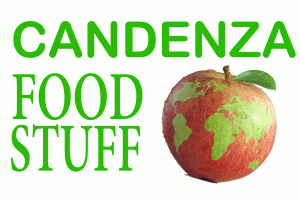 Candenza Food Stuff is a consortium of Candenza BV, De Architecten Cie. and real estate specialist Paul Vismans.
FOOD is hot!
The international image of the Netherlands and our perfect location in Europe gives us the ultimate cradle for our new initiative. In this business center for agricultue and food related companies we like to combine work and innovation in one location.
Candenza Food Stuff works in association with real estate specialist Paul Vismans and De architecten Cie, Pi de Bruin.
Financial Offices
Financial Offices is the themed business center in Amsterdam aimed at financial service providers. Here, domestic and foreign entrepreneurs find each other, right in the financial heart of Amsterdam, the Zuidas. On the top floors of the Symphony Towers, Financial Offices offer: flexible office spaces which are finished to a very high standard. Financial Offices has its reception desk on the 26th floor. On this floor various meeting rooms and flexible workspaces are located, each with a spectacular view of Amsterdam.

On the ground floor can be found: an excellent restaurant, a bar and an auditorium. There are ample parking spaces in the underground car park and the station with train, metro and tram connections is 100 meters away.

Service, quality and a location with appeal!
About Candenza
Strong in the development and exploitation of themed business centers. We prefer to develop special concepts linked to corresponding, unique locations.
Candenza specializes in the development and operation of themed business centers. Flexible workplace solutions with a range of services to a high standard; friendly and experienced staff; where attention is given to each tenant and their individual wishes. In addition, we not only want to offer facility services, but also work from the content of the theme.
Candenza is derived from Cadenza, a solo in classical music inserted by the composer, giving the soloist the freedom to show his talents.
And that is exactly what the people of Candenza stand for: we create the ideal environment within the business center where the entrepreneurs get every opportunity to develop their talents, without having to deal with housing problems.
The founders of Candenza, Salóme Willemsen and Arnoud Hoogendoorn have more than earned their spurs in the business center industry. Arnoud is a great inspirer and ideas man, and Salóme is a very experienced director with great numerical insights. Together they have the strength to set up beautiful projects. By joining forces a unique concept is created. We can expect many great things to come!
Contact details
Visiting address:
Gustav Mahlerplein 115
1082 MS  Amsterdam
Parking: Leo Smitstraat 4
Tel: +31 20 – 708 59 00
Contact us directly: